Charity on Wheels' mission is simple... Get people off the street.
​
We take to the streets every week looking for those in need. Our goal is to see people who are struggling with poverty and homelessness rescued, restored, and back on the road to self-reliance.
Results: Charity on Wheels currently averages 1 to 2 people (or families) off the street each month.
Charity on Wheels is 100% volunteer run.
you can make a difference
"Love is not what you say.
It's what you do"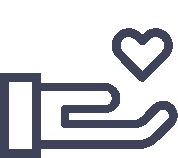 "The King will reply, 'Truly I tell you, whatever you did for one of the least of these brothers and sisters of mine, you did for me.'